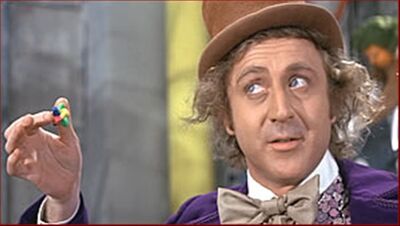 Administrator of LEGO Charlie and the Chocolate Factory Wiki.
Encouragments and Sweet Treats
Edit
Encouraging all readers to contribute and holds a thank you out to such common contributors and participants such as MatthewHas003, Lego Maniac and Hatter's Alice.
We Invite You
Edit
The Los Angelas premier for Tim Burton's next big feature Alice In Wonderland may have already been but we proudly present his sneek peek party for Dark shadows will commence sometime in Februayry 2011.
Tune in later for details.